WIRELESS ACCESS INFO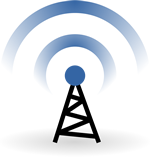 ‌
KEYNOTE SPEAKERS

Linda B. Nilson, Ph.D.
Founding Director of the Office of Teaching and Innovation
Clemson University
---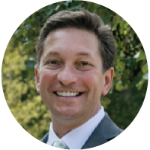 Anthony R. Petroy, D.M.
Assistant Vice Chancellor
for Global Learning
Missouri S&T
EventBoard Mobile App


‌
Track the sessions you want
to attend at TLT 2016 through the
EventBoard Mobile App!!
UPDATES:
April 4, 2016 -- Added video presentations from the Sustainable Education Experience (SEE) event.


March 30, 2016 -- Other Sessions Available

Uploaded PowerPoint files, PDFs (converted from PowerPoints), and other associated documents. Also added videos, when available.



March 21, 2016 -- Keynote Presentations Available

March 30 -- Added videos of Keynote presentations
---
Post-Conference Survey:
Tell us how we did! We will use your valuable feedback to help us improve our conference next year! (And yes, we really do look at your feedback to see what changes we can make!)

SURVEY (survey opens at 8 a.m. on Thursday, March 17, 2016) [CLOSED]
---
We are getting ready for our TLT Conference for March 17-18, 2016. Stay tuned for more information about the conference from the campus eConnection and EdTech Connect!
NOTE: On the second day of the conference (Friday, March 18), Butler-Carlton Hall be hosting the following events, as part of and in addition to, the Teaching and Learning Technology conference:
Educational Research Symposium -- recipients of CERTI-sponsored mini-grants will present their projects. [This is part of TLT 2016]


Sustainable Education Experience (SEE) -- Come SEE what Distance Education can do for you! [This takes place AFTER TLT 2016, and is sponsored by the Office of Global Learning.]


University of Missouri Student Advising Summit -- This event is for individuals at the University of Missouri who work directly with student success and advising. Only 25 persons from each campus will be allowed, so sign up now! [This event is separate from TLT 2016, but is being held in Butler-Carlton Hall immediately after TLT 2016.]
This event is FREE! to all attendees. There are no registration fees and all food is provided on both days of the event. Attendees are still responsible for travel and lodging.
Keynote Speakers:
Linda B. Nilson, Ph.D. -- Founding director of the Office of Teaching Effectiveness and Innovation (OTEI) at Clemson University
Anthony R. Petroy, D.M. -- Assistant Vice Chancellor for Global Learning at Missouri S&T

Start Time / Date:
10:30 a.m. on Thursday, March 17, 2016
End Time / Date:
12:30

p.m. on Friday, March 18, 2016 (after lunch)
Location:
Contact: